A locksmith does much more than just pick locks and retrieve jammed keys. As a matter of fact, when it comes to your home's security, a locksmith is invaluable. If you are interested in ensuring the home safety of you and your family, then you need to know what kind of safety-related services a locksmith can provide for you. Here are five ways a good locksmith can protect your home: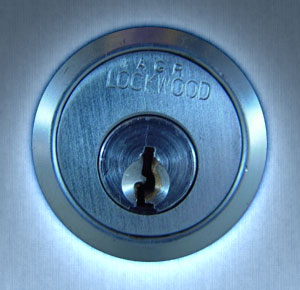 High security locks. Your front door, as well as other external doors to your home, should be equipped with a high security dead bolt lock. Simpler locks, such as those found on your home's internal doors, are much easier to get past, so it pays to know the difference and see to it that a qualified locksmith installs the proper locks where they count the most.
Alarm systems. Did you know that your local locksmith may also be able to install a new security system in your home (or replace an old one)? That's right – for everything from wiring the home to programming the keypad – a locksmith can get the job done.
Customized locks. Perhaps it's not your front door you want secured, but rather your smaller valuables and important belongings. For example, if you have a special filing cabinet where you store the deed to your house, savings bonds, and passports, then you will want to protect those documents from getting in to the hands of the wrong people. A locksmith can manufacture a custom locking system for any unit inside your home.
Window locks. Many home intruders forego the high security, front door dead bolts in favor of coming in through a window. Fortunately, you can take the necessary measures to deter any unwanted guests by hiring a locksmith to install window locks.
Outside areas. It goes without saying that you don't want your home to be vulnerable to intruders . . . but have you considered the security needs of your outside areas? A qualified locksmith can help guide you through an outdoor safety plan that will cover security for your pool/hot tub area, dog house, shed, workshop, garden, grill space, and more.
A locksmith is responsible for some very important tasks – some in which your own safety is at stake. Not all locksmiths are created equal. You need a locksmith you can trust to be professional, reliable, and competent. Boston Square Lock & Key is that company. Reach us by phone, at 616-243-5731, or email: info@bostonsquarelock.com.