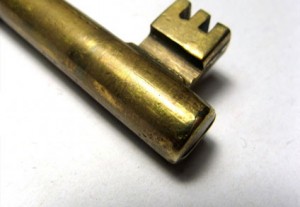 When you need to hire a locksmith you can trust, you may be confused to find that there are countless locksmiths lining up for your business, all claiming to be the best for the job.  Unfortunately, not all locksmiths are equally qualified, and making the wrong choice could end up costing you unnecessary money, time, and headaches.  Need some help sorting through your options?  Here are some pointers for how to know your locksmith is qualified:
Reputation.  When it is time to hire a locksmith, the best way to go about finding locksmiths that are qualified and trustworthy is to ask around.  A locksmith with a good reputation is most likely a good locksmith.  If your close friends and loved ones can't provide you with some candidates, then you may be able to get some strong referrals from local building contractors, construction firms, and security systems companies.
Research online.  The Better Business Bureau website (bbb.org) will have information about how long the locksmith has been in business.  Check your state's Attorney General web site (naag.org), as well as your local consumer protection agency's website (consumeraction.gov), to make sure the locksmith you choose does not have any outstanding formal complaints or lawsuits.  Additionally, business rating sites like Angie's List and Yelp should have a number of customer reviews that you can read to learn about locksmiths in your area.
Trade Associations.  Locksmith trade associations like The Associated Locksmiths of America have member referral services that make a list of qualified local locksmiths available to consumers like you.
Licensing.  Your local government will dictate what type of licensing a locksmith must have to do business in your area.  Once you find out about licensing requirements, you should ask the locksmiths you are considering for proof of their licensing.
Insurance.  Locksmiths need to carry insurance to cover any damages that you might incur to your personal property as a result of the locksmith service you paid for.  Ask to see proof of insurance before you hire a locksmith.
References.  Once you have narrowed down your list of candidates for the job, you should ask each for a list of references.  Call on each of these references to verify that the locksmith is competent, knowledgeable, and professional.
A locksmith is responsible for some very important tasks – some in which your own safety is at stake.  Not all locksmiths are created equal.  You need a locksmith you can trust to be professional, reliable, and competent.  Boston Square Lock & Key is that company.  Reach us by phone, at 616-243-5731, or email: info@bostonsquarelock.com.